Description
Best Features and Benefits:
1. Accelerated recovery
This knee brace improves your overall mobility due to increased blood flow and delivery of more oxygen to the targeted area. While staying mobile, you'll promote accelerated recovery, get you up quicker, and keep you up longer!
2. Durable
Users are highly satisfied with the overall quality of this running knee pad. Whether it's for preventive measures, recovery treatments, or just to increase stress, its strong activated charcoal supports you for longer.
3. Elastic Bamboo Charcoal
Signature blend fabric is embedded with semiconductor elements for effortless comfort and exceptional durability. Thanks to its 3D woven design, this fitted recovery sleeve offers easy comfort and is ideal for anyone who is uncomfortable with circulation issues, sports-related injuries or other knee conditions.
4. Odor and moisture wicking
This bamboo stand features anti-bacterial, odor-absorbing and moisture-wicking technologies to ensure you stay cool and odor-free during your active lifestyle. Designed with an active lifestyle in mind, this comfortable, lightweight support will bring you back to life.
5. Promotes natural healing
This compression brace is made from a flexible, lightweight material that promotes natural healing. No extra padding, buckles or straps to interfere with the natural positioning of the knee.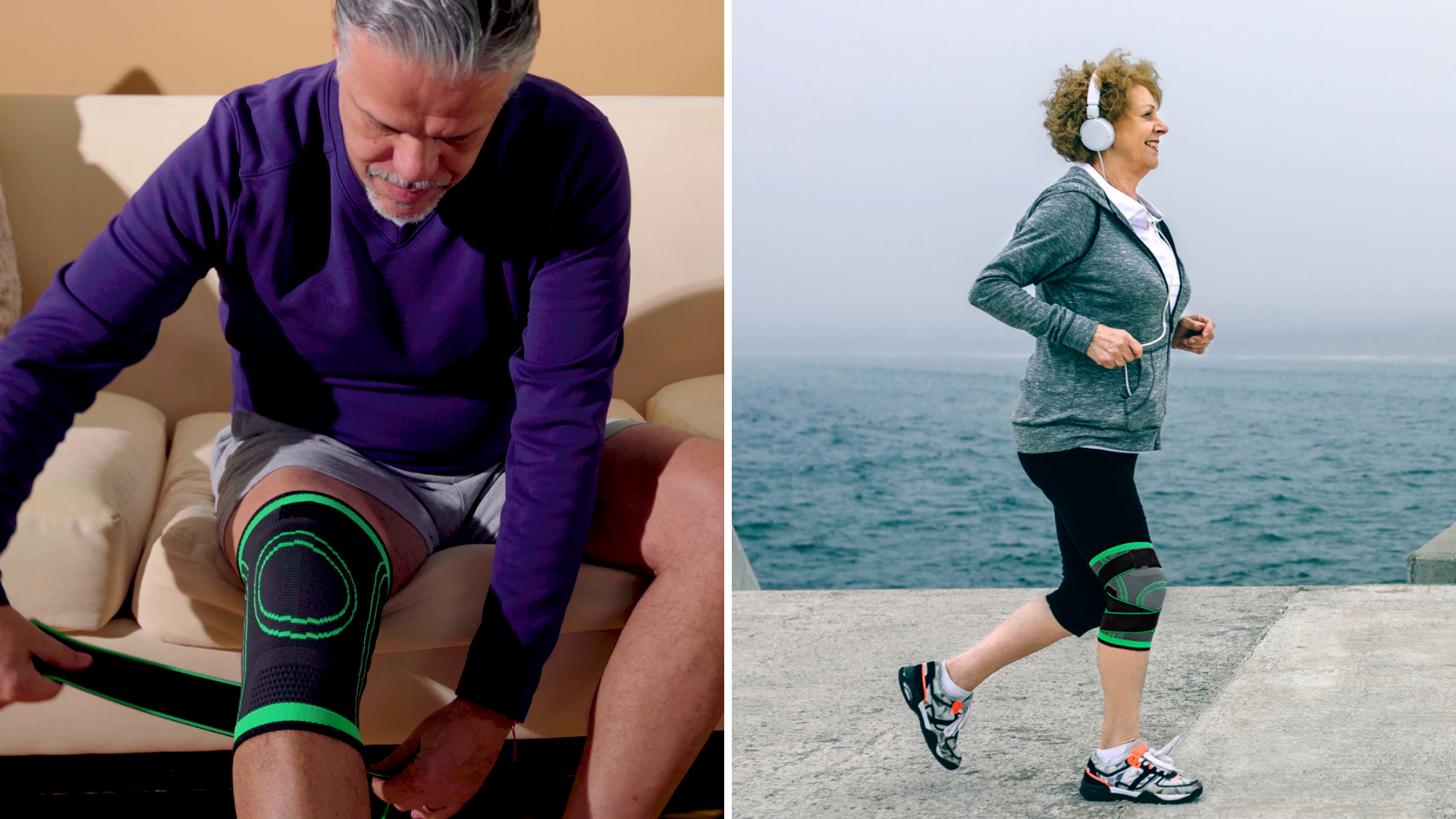 Sports knee pads are made with lightweight bamboo compression material for all-day comfort and ventilation
This comfortable compression knee brace can be used to help relieve pain and provide protection for a variety of conditions and injuries. Athlete or not, can be used for many reasons outside of sports, such as:
knee arthritis
exercise overuse
repeated use damage
knee sprain
tendonitis
joint pain
ligament injury